Home
> Windows Supplier Sheboygan
Windows Supplier Sheboygan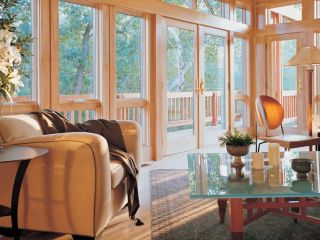 United Building Supply has been providing premium Windows to the Sheboygan area since 1963. Our company goal is to achieve the highest possible standards of product reputation and service in Sheboygan, Wisconsin. Feel free to contact one of our windows experts or use the quote form to explore our product selection.
View Our Online Windows Catalog
Call us at (920) 564-3888, or
Visit our showroom at:
1135 Superior Ave., Oostburg, WI 53070
United Building Supply provides PVCu windows, doors as well as multiples to local installers throughout the region through our location in Wisconsin. We are extremely pleased to offer a comprehensive range of premium quality products, high grade customer service and special sales and promoting support, creating successful business relationships and assisting our customers each and every step of the way. When you require a windows supplier, we are the obvious choice. We all know that your window requirements will vary based on where you live and your site conditions. Each of our qualified specialists will customize a solution for your individual requirements. No matter if your concerns are with energy efficiency ratings, high wind, higher elevation locations or coastal issues, our team delivers a complete understanding of window materials, merchandise offerings and available choices. And we've got the name brand manufacturers that you can rely on.
Windows Materials Sheboygan
In need of windows replacement but have no idea what to do? At United Building Supply, we're known as a company that's resolved to quality, service, and satisfaction. We help out our windows customers by providing replacement windows of top of the line quality at an affordable price. Spanning from traditional types to some of the most modern and unique models, we offer a wide selection of windows types to go well with your Sheboygan home and your budget.
Replacement Windows Sheboygan
Take a look around! Our top-of-the-line windows ranks us as the top windows business in the Sheboygan, Wisconsin area. Windows Replacement. Your friends will say that we have a superior level of experience and precision unmatched by any other Windows Supplier business. ReplacementWindows. Let us know you're interested, and we'll formulate a free estimate today!
Sheboygan Windows Supplier