Home
> Windows Supplier Fond du Lac
Windows Supplier Fond du Lac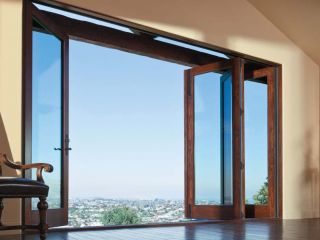 United Building Supply has been providing grade a Windows to the Fond du Lac area for years. Our company works to achieve optimum standards of product quality and service in and around Fond du Lac, Wisconsin. Feel free to contact us or fill out your contact information in the quote form to get a free quote.
View Our Online Windows Catalog
Call us at (920) 564-3888, or
Visit our showroom at:
1135 Superior Ave., Oostburg, WI 53070
For your leading wholesale windows as well as replacement windows brand names, choose United Building Supply. No matter if you have to install a number of windows for the residential or commercial project, you'll be able to trust us to offer you a time- and cost-effective wholesale windows and replacement windows solution. To find out more concerning the wholesale building products we provide, please feel free to contact UBS or stop by our showroom today! Property owners, Builders and Remodelers of the Wisconsin area have been in partnership with our business for countless years. From the initial contact with our educated sales staff through end of the task, you'll discover that our committed sales team has fantastic product knowledge and the ability to fulfill all of your house construction as well as remodeling needs. The building blocks of United Building Supply is made on successful partnerships, long-lasting relationships as well as excellent customer service. We are motivated to deliver the highest top quality and most impressive services and products.
Windows Materials Fond du Lac
Are you in need of windows replacement but have no idea where to turn? At United Building Supply, we're known as a company that's inclined to quality, service, and customer satisfaction. We help out our windows customers by providing replacement windows of top of the line quality at a modest price. Ranging from typical types to some of the most contemporary and exclusive models, we offer a vast selection of windows types to match your Fond du Lac house and your budget.
Replacement Windows Fond du Lac
ReplacementWindows! Our top-of-the-line windows ranks us as the most impressive windows installer company in the Fond du Lac, Wisconsin area. Windows Replacement. Your friends will say that we have a highest level of experience and precision unmatched by any other Windows Supplier business. ReplacementWindows. Make the first step, and we'll provide a free estimate today!
Fond du Lac Windows Supplier