Home
> Soffit, Fascia & Trim Supplier West Bend
Soffit, Fascia & Trim Supplier West Bend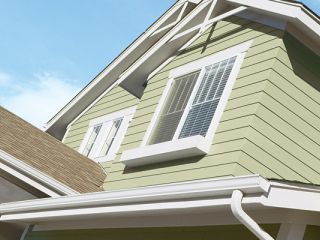 United Building Supply has been supplying top-of-the-line Soffit, Fascia & Trim to the West Bend area for years. Our company has worked hard to achieve the highest possible standards of product quality and service in the city of West Bend, Wisconsin. Feel free to contact us or fill out your contact information in the quote form to find out more.
View Our Online Soffit, Fascia & Trim Catalog
Call us at (920) 564-3888, or
Visit our showroom at:
1135 Superior Ave., Oostburg, WI 53070
When utilizing pre formed or workplace formed trim sheet to apply the fascia, your home will love a lifetime of worry-free safety. As it is maintenance-free, you are able to just forget about peeling of paint surface as well as washed out colors. Expert installers will let you know that correctly installed aluminum fascia appears much better than painted wood from the very first day of setting up, and looks better through the years. fascia is an important aspect in protecting your roof framework and soffits, and deciding how you can protect it is more important than simply deciding which color to make use of. Sleek metal fascia can be purchased in a number of widths and coatings in order to perfectly fit and safeguard your house's wood fascia. This textured metal fascia matches the look of freshly-painted wood, and is offered in a number of widths and finishes. Our products are probably the most durable building product materials currently available for residential applications. Generally, normal rainfall is sufficient to maintain it clean. But, when your products need cleaning, particular attention ought to be given to areas below eaves, porches, awnings along with other overhangs that have limited contact with the natural washing impact of rainfall.
Soffit, Fascia & Trim Materials West Bend
Are you in need of new soffit, fascia & trim but have no idea what to do? At United Building Supply, we're known as a company that's committed to quality, support, and customer satisfaction. We assist our customers by providing replacement soffit, fascia & trim of top of the line quality at very competitive price. Spanning from traditional types to the most modern and unique models, we provide a wide selection of replacement Soffit, Fascia & Trim types to perfectly fit your West Bend home and your budget.
Replacement Soffit, Fascia & Trim West Bend
Take a look around and see for yourself! Our top-of-the-line soffit, fascia & trim ranks us as the top soffit, fascia & trim installer company in the West Bend, Wisconsin area. Soffit, Fascia & Trim Replacement. Your neighbors will say that we have a superior level of experience and Soffit, Fascia & Trim quality unmatched by any other Soffit, Fascia & Trim Supplier business. ReplacementSoffit, Fascia & Trim . Simply give us your information, and we'll send you your free estimate today!
West Bend Soffit, Fascia & Trim Supplier