Home
> Soffit, Fascia & Trim Supplier Sheboygan
Soffit, Fascia & Trim Supplier Sheboygan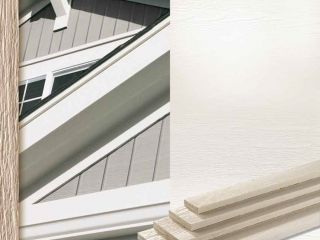 United Building Supply has been delivering superior Soffit, Fascia & Trim to the Sheboygan area for years. Our company works hard to achieve the highest possible standards of product excellence and service in and around Sheboygan, Wisconsin. Please contact us or utilize the quote form to learn more.
View Our Online Soffit, Fascia & Trim Catalog
Call us at (920) 564-3888, or
Visit our showroom at:
1135 Superior Ave., Oostburg, WI 53070
At United Building Supply you can find the ideal trim to highlight your house. We inventory 18 various colors of soffit and pre-bent fascia in 6" and also 8". For all those situations when you really should match your aluminum trim along with your siding or windows, we've got 35 colors of trim coil in stock to accomplish exactly that. Our aluminum trim is manufactured by Alsco Building Products and is amongst the industry's leading producers. As America's only vertically-integrated source of aluminum trim products, ALSCO® manages manufacturing entirely in-house. So as opposed to compromising with commodity supplies and operations, they customize and optimise every component of the production process to provide trim products which deliver unbeatable performance and worth. ALSCO's Perfect Trim™ delivers the industry's most complete trim collection in 34 of today's most favored designer trim colors. All colors can be purchased in soffit, fascia, trim coil and roof molding, and 36 colors come in a complete, rainware system known as Perfect Trim Plus™. Genuinely, this is the best trim for the beautiful home. Remember to view ALSCO's Perfect Trim color choices.
Soffit, Fascia & Trim Materials Sheboygan
Want to purchase soffit, fascia & trim replacement but have no idea where to turn? At United Building Supply, we're known as a company that's resolved to quality, service, and satisfaction. We help out our clients by providing replacement soffit, fascia & trim of top of the line quality at very competitive price. Spanning from traditional types to the most modern and exclusive models, we offer a wide selection of soffit, fascia & trim types to go well with your Sheboygan house and your budget.
Replacement Soffit, Fascia & Trim Sheboygan
Soffit, Fascia & Trim Replacement! Our top-of-the-line soffit, fascia & trim ranks us as the most impressive company in the Sheboygan, Wisconsin area. Soffit, Fascia & Trim Replacement. Your friends will agree that we have a high level of experience and Soffit, Fascia & Trim quality unmatched by any other Soffit, Fascia & Trim Supplier business. ReplacementSoffit, Fascia & Trim . Lets discuss, and we'll give you a free estimate today!
Sheboygan Soffit, Fascia & Trim Supplier