Home
> Soffit, Fascia & Trim Supplier Grafton
Soffit, Fascia & Trim Supplier Grafton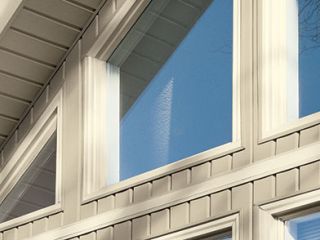 United Building Supply has been supplying superior Soffit, Fascia & Trim to the Grafton area for years. Our company has worked to achieve the highest possible standards of product quality and service in the city of Grafton, Wisconsin. Please call us or use the quote form to find out more.
View Our Online Soffit, Fascia & Trim Catalog
Call us at (920) 564-3888, or
Visit our showroom at:
1135 Superior Ave., Oostburg, WI 53070
Vinyl soffit will come in multiple profiles, textures as well as colors, offering options for just about any price range. And when matching or coordintaing with vinyl siding, you may be sure of getting the precise color you want. Utilize it to cover as well as provide ventilation, or make use of non-ventilated panels like a vertical siding accent. Aluminum made soffit delivers exceptional look and efficiency by merging the effectiveness of aluminum, the actual strength in our finish system for life time performance, and multiple choices for perforation as well as ventilation to provide the utmost air movement efficiency of some of each of our soffits. soffits have in the past required repeated maintenance as a result of moisture build up and rapid deterioration from the paint applied to wooden soffit. aluminum soffit eliminates the requirement for repainting. V shape aluminum soffit has an elegant, low-maintenance solution in a variety of matching and coordinating colours. U shape aluminum soffit provides softer lines and also the look of traditional wooden soffit, while providing a maintenance free solution in a multitude of matching and coordinating colors.
Soffit, Fascia & Trim Materials Grafton
Want to purchase brand new soffit, fascia & trim but unsure where to turn? At United Building Supply, we're known as a company that's inclined to quality, service, and customer satisfaction. We assist our soffit, fascia & trim customers by supplying replacement soffit, fascia & trim of premium quality at an affordable price. Ranging from typical types to some of the most innovative and high performance models, we offer a vast selection of replacement Soffit, Fascia & Trim types to fit your Grafton house and your budget.
Replacement Soffit, Fascia & Trim Grafton
Take a look around! We're known as the best company in the Grafton, Wisconsin area. Soffit, Fascia & Trim Replacement. Your friends will tell you that we have a superior level of experience and precision unmatched by any other Soffit, Fascia & Trim Supplier business. ReplacementSoffit, Fascia & Trim . Simply give us your information, and we'll send you your free estimate today!
Grafton Soffit, Fascia & Trim Supplier