Home
> Siding Supplier West Bend
Siding Supplier West Bend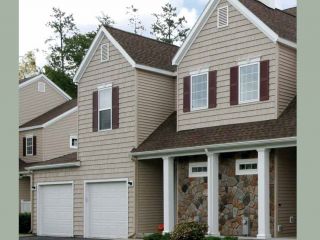 United Building Supply has been offering excellent Siding in and around the West Bend area since 1963. Our company works hard to achieve the most impressive standards of product value and service in and around West Bend, Wisconsin. Please contact us or fill in the quote form to learn more.
View Our Online Siding Catalog
Call us at (920) 564-3888, or
Visit our showroom at:
1135 Superior Ave., Oostburg, WI 53070
The Super Polymer siding formulation is in the centre of each of the horizontal and vertical cladding, producing them the industry's the majority of quality manufactured products. Recognized using the number 1 as well as number one siding Best Buy HeartTech, Heartland siding by ProVia can be extremely pleased to offer you a superior alternative in order to consumer outdoor cladding. The Heartland siding by ProVia focuses on beauty and sturdiness. The professional category siding has got the look and texture of wood however the sturdiness and toughness associated with Vinyl. Having three groups of siding to select from (insulated, conventional as well as decorative) you'll choose the right one to your requirements and style. Most of cladding is created with this Super Polymer formulation, which makes it incredibly strong. With 10 specific manufacturers of Vinyl siding from which you'll select, budget and elegance go hand-in-hand. At Heartland siding through ProVia, we work hard to create a house a home… through preserving its charm as well as architectural integrity and by giving a simpler lifestyle. We get it done through a new era of Vinyl siding that combines the most recent polymeric technology with conventional quality and value. Quality as deep since the heritage of America's best homes. Heartland Vinyl siding is made to enhance the charm as well as integrity of homes, every year.
Siding Materials West Bend
Want to purchase siding replacement but unsure where to turn? At United Building Supply, we're reputed as a company that's devoted to quality, value, and customer satisfaction. We help out our clients by providing replacement siding of great quality at an affordable price. With choices ranging from well known types to some of the most modern and unique models, we provide a wide selection of siding types to match your West Bend home and your budget.
Replacement Siding West Bend
Take a look around! Our top-of-the-line siding ranks us as the most impressive siding replacement business in the West Bend, Wisconsin area. Siding Replacement. Your associates will tell you that we have a superior level of proficiency and precision unmatched by any other Siding Supplier business. ReplacementSiding. Simply let us know you're interested, and we'll prepare a free estimate today!
West Bend Siding Supplier