Home
> Siding Supplier Sheboygan
Siding Supplier Sheboygan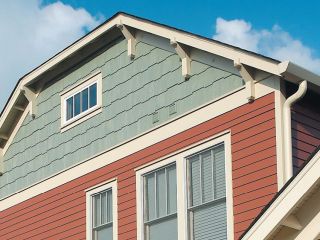 United Building Supply has been delivering excellent Siding to the Sheboygan area since 1963. Our company has worked hard to achieve optimum standards of product reputation and service in and around Sheboygan, Wisconsin. Please contact us or fill in the quote form to find out more.
View Our Online Siding Catalog
Call us at (920) 564-3888, or
Visit our showroom at:
1135 Superior Ave., Oostburg, WI 53070
Vinyl Siding and Accessories siding solutions are created to be practically maintenance-free and look great for years into the future. As opposed to, lumber, oriented strand board (OSB), as well as fiber cement, vinyl siding never ever has to be stained or coated, stands up to the weather and it is immune to insects and dampness. What this means is no painting, scraping or changing boards — just minimal care can keep your home external surfaces looking brand new. Insulated siding will surely have advantages. Energy performance, maintenance-free, bigger panel styles, highest longevity, durability and a lifetime warranty. If you want the best siding offered, you want Siding offered by United Building Supply.
Siding Materials Sheboygan
Want to purchase new siding but don't know where to turn? At United Building Supply, we're reputed as a company that's resolved to quality, value, and customer satisfaction. We help our siding customers by providing replacement siding of top of the line quality at good price. With choices ranging from traditional types to some of the most innovative and high performance models, we provide a wide selection of siding types to fit your Sheboygan home style and your budget.
Replacement Siding Sheboygan
ReplacementSiding! We're known as the top business in the Sheboygan, Wisconsin area. Siding Replacement. Your neighbors will tell you that we have a superb level of skill and precision unmatched by any other Siding Supplier business. ReplacementSiding. Simply let us know you're interested, and we'll provide you with your free estimate today!
Sheboygan Siding Supplier