Home
> Siding Supplier Port Washington
Siding Supplier Port Washington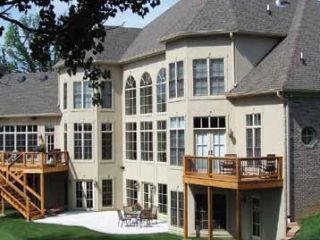 United Building Supply has been delivering top-of-the-line Siding within the Port Washington area since 1963. Our company goal is to achieve the highest possible standards of product excellence and service in the city of Port Washington, Wisconsin. Please talk to us or use the quote form to see our collection of siding.
View Our Online Siding Catalog
Call us at (920) 564-3888, or
Visit our showroom at:
1135 Superior Ave., Oostburg, WI 53070
The Foundry Specialty siding provides actual rewarding warmth of shake and shingle siding Houses clad in cedar, natural stone or brick come with an indisputable appeal, but demand frequent expensive maintenance to keep its original appeal. To satisfy today's environmental challenges, Vinyl siding is actually engineered for sustainability. Benefits associated with Vinyl siding include: reduced maintenance, increased product existence, wind and water opposition, color retention, and impervious to damage from insects. Once installed, homeowners won't ever have to apply eco harmful paints or unsightly stains. Foundry siding is crated through unique moulds cast through real cedar, stone and brick to attain incredible authenticity. Our premium PVC sections present authentic lumber graining and also the authentic texture of rock with minimal repeat visible in your home. The Foundry offers an entire selection of shake, shingle, natural stone and brick panels in a number of exposures, with profiles showcasing classic fine details or even rugged rustic grooves. Our authenticity originates from more than 100 unique molds employed for each distinctive shake, shingle as well as stone profile. Stone as well as brick textures are heavy, gritty and lively. Planks are characterized by daring striations and sharply defined feed.
Siding Materials Port Washington
Interested in siding replacement but have no idea what to do? At United Building Supply, we're known as a company that's inclined to quality, service, and expert advice. We help out our customers by supplying replacement siding of top of the line quality at a modest price. Ranging from traditional types to the most contemporary and exclusive models, we offer a wide selection of replacement Siding types to complement your Port Washington surroundings and your budget.
Replacement Siding Port Washington
ReplacementSiding! Our top-of-the-line siding ranks us as the best siding installer company in the Port Washington, Wisconsin area. Siding Replacement. Your associates will say that we have a highest level of proficiency and Siding quality unmatched by any other Siding Supplier business. ReplacementSiding. Fill out the form above, and we'll formulate a free estimate today!
Port Washington Siding Supplier