Home
> Siding Supplier Plymouth
Siding Supplier Plymouth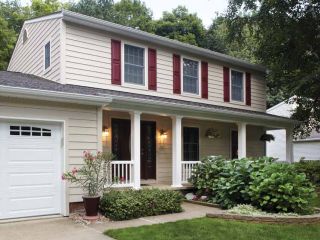 United Building Supply has been delivering premium Siding in and around the Plymouth area for many years. Our company works to achieve optimum standards of product reputation and service in and around Plymouth, Wisconsin. Please call us or fill out your contact information in the quote form to explore our product selection.
View Our Online Siding Catalog
Call us at (920) 564-3888, or
Visit our showroom at:
1135 Superior Ave., Oostburg, WI 53070
LP SmartSide solutions provide all of the warmth and beauty associated with classic wood, plus the actual durability and ability to work with associated with engineered wood. The SmartGuard production process actually improves on nature, creating products which are engineered for strength, overall performance and protection against yeast rot and carpenter ants. The actual SmartSide family features 4 distinct product collections, just about all backed by an industry-leading 5/50 12 months Transferable Limited Warranty. The manufacturing process is designed to ensure that all LP SmartSide products deliver outstanding durability and strength. The procedure starts along with either timber strands or even wood fiber. A zinc borate chemical substance is applied through the substrate to heLP force away fungal decay and termites. Excellent exterior-grade resins are utilized to create extremely strong bonds inside the product. Having been examined within laboratory and real-world conditions for greater than a decade, LP SmartSide materials are which may stand up to intense heat, chilly, humidity and rainfall. LP SmartSide products are manufactured from wood – a green, natural resource. Our wooden procurement procedure focuses on little, fast growing trees that may be replenished more quickly compared to older, larger trees.
Siding Materials Plymouth
In need of new siding but confused about what to do? At United Building Supply, we're reputed as a company that's resolved to quality, service, and customer satisfaction. We help our customers by supplying replacement siding of premium quality at an affordable price. With choices ranging from traditional types to the most modern and exclusive models, we provide a wide selection of replacement Siding types to go well with your Plymouth home style and your budget.
Replacement Siding Plymouth
Take a look around and see for yourself! Our energy-star certified siding rank us as the most impressive company in the Plymouth, Wisconsin area. Siding Replacement. Your associates will tell you that we have a highest level of proficiency and quality unmatched by any other Siding Supplier business. ReplacementSiding. Let us know you're interested, and we'll give you a free estimate today!
Plymouth Siding Supplier