Home
> Siding Supplier Oostburg
Siding Supplier Oostburg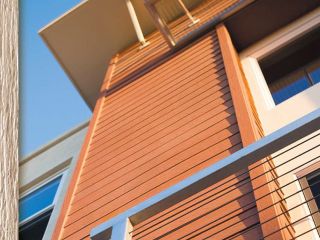 United Building Supply has been providing premium Siding within the Oostburg area since 1963. Our company has worked hard to achieve highest standards of product reputation and service in the city of Oostburg, Wisconsin. Feel free to contact us or use the quote form to learn more.
View Our Online Siding Catalog
Call us at (920) 564-3888, or
Visit our showroom at:
1135 Superior Ave., Oostburg, WI 53070
The Super Polymer formula is in the centre of all of our horizontal as well as vertical cladding, making all of them the industry's most top quality produced products. Acknowledged as #1 Recommended* CedarMAX and #1 Siding Best Buy* HeartTech, Heartland Siding by ProVia is extremely pleased to offer you a better option to consumer-grade external cladding. Heartland Siding by ProVia focuses on beauty and strength. Each of our professional-class siding has the look as well as structure of timber but the strength and durability of vinyl. Having three families of siding to choose from (insulated, traditional and decorative) you will find the best one for your requirements and fashion. Our cladding is made with the Super Polymer System, so that it is amazingly sturdy. With 10 distinct brands of vinyl siding from which you'll select, price range and attractiveness go hand-in-hand.
Siding Materials Oostburg
Are you in need of new siding but don't know what to do? At United Building Supply, we're known as a company that's dedicated to quality, support, and customer satisfaction. We help out our customers by providing replacement siding of excellent quality at an affordable price. With choices ranging from classical types to some of the most modern and exclusive models, we provide a vast selection of replacement Siding types to match your Oostburg home style and your budget.
Replacement Siding Oostburg
ReplacementSiding! Our Replacement siding as the most impressive business in the Oostburg, Wisconsin area. Siding Replacement. Your associates will agree that we have a high level of proficiency and precision unmatched by any other Siding Supplier business. ReplacementSiding. Give us your information, and we'll formulate your free estimate today!
Oostburg Siding Supplier