Home
> Siding Supplier Grafton
Siding Supplier Grafton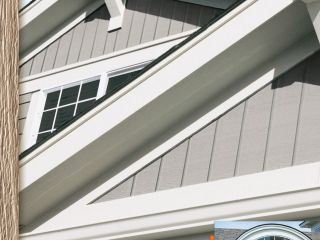 United Building Supply has been providing high-quality Siding within the Grafton area since 1963. Our company works to achieve optimum standards of product excellence and service in the city of Grafton, Wisconsin. Please talk to us or utilize the quote form to explore our product selection.
View Our Online Siding Catalog
Call us at (920) 564-3888, or
Visit our showroom at:
1135 Superior Ave., Oostburg, WI 53070
Engineered wooden siding as well as PPG prefinished siding are manufactured from engineered wood and can be found in an assortment of colors, textures and finishes. These choices provide a traditional appeal while nevertheless staying tough and resistant to bad weather. fiber cement material siding is really a wood-alternative siding that runs on the multi-step, high-pressure process which combines cement, recycled material, wood fiber and niche additives. fiber cement siding will come in several different styles such as panel, textured lap as well as no groove. Additionally, it firmly adheres to paint and doesn't experience swelling or bending. Wood siding can provide a home a rustic as well as charming appearance. We offer log siding with regard to cabins and log houses in addition to weather protected wood siding to enable you to obtain whichever style fits your own home's exterior. siding could be combined with real as well as manufactured stone or mortarless constructed stone for any contemporary take on standard brick homes. House wraps, siding resources, foundation materials, accessories and trim planks are other materials required for a siding project.
Siding Materials Grafton
Want to purchase siding replacement but unsure what to do? At United Building Supply, we're well-known as a company that's dedicated to quality, support, and satisfaction. We help our customers by supplying replacement siding of premium quality at very competitive price. Ranging from classic types to the most modern and exclusive models, we offer a wide selection of replacement Siding types to match your Grafton surroundings and your budget.
Replacement Siding Grafton
Just take a look around! We're known as the most impressive business in the Grafton, Wisconsin area. Siding Replacement. Your neighbors will tell you that we have a highest level of professionalism and Siding quality unmatched by any other Siding Supplier business. ReplacementSiding. Just let us know that you're interested, and we'll prepare your free estimate today!
Grafton Siding Supplier