Home
> Siding Supplier Fond du Lac
Siding Supplier Fond du Lac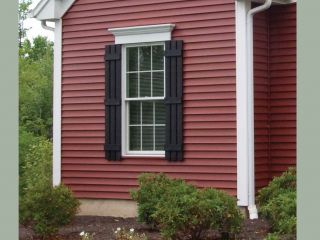 United Building Supply has been delivering superior Siding to the Fond du Lac area for many years. Our company goal is to achieve optimum standards of product value and service in the city of Fond du Lac, Wisconsin. Feel free to contact one of our siding experts or fill in the quote form to get started.
View Our Online Siding Catalog
Call us at (920) 564-3888, or
Visit our showroom at:
1135 Superior Ave., Oostburg, WI 53070
There is a reason vinyl siding is the favourite choice for renovating and new development – it gives the quality look of lumber without the expensive, time-consuming upkeep. Vinyl won't break up, peel or decay. And due to the fact its color goes clear throughout the panel, it never ever needs to be scraped, stained or painted. Whether you anticipate the highest level of quality and efficiency or you are considering value with no compromise, we've got a siding system to provide what you need. Premium siding with thick insulation delivers exceptional R-value performance (resistance to heat flow) that could help you save dollars on energy costs and feel good in your home year-round. The finely milled cedargrain panel offer ageless curb appeal whilst its expanded length design and style yields clean lines and contemporary style for an modest elegance. The high-performance insulation is form-fit to adhere to the exterior panel for everlasting strength, with no tearing or rattling, even in excessive winds. While its antique color palette and attractive trim and accessories help overall look and durability. To learn more as to what United Building Supply can do to save energy at your residence visit our Oostburg location.
Siding Materials Fond du Lac
In need of new siding but confused about what to do? At United Building Supply, we're reputed as a company that's committed to quality, value, and expert advice. We help our customers by providing replacement siding of superior quality at very competitive price. Ranging from typical types to some of the most contemporary and exclusive models, we provide a wide selection of siding types to complement your Fond du Lac house and your budget.
Replacement Siding Fond du Lac
Take a look around! We're known as the top business in the Fond du Lac, Wisconsin area. Siding Replacement. Your associates will agree that we have a superb level of professionalism and Siding quality unmatched by any other Siding Supplier business. ReplacementSiding. Lets discuss, and we'll send you a free estimate today!
Fond du Lac Siding Supplier