Home
> Insulation Products Supplier Sheboygan
Insulation Products Supplier Sheboygan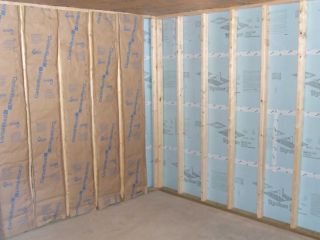 United Building Supply has been delivering grade a Insulation Products in and around the Sheboygan area for many years. Our company works to achieve optimum standards of product value and service in Sheboygan, Wisconsin. Please talk to one of our insulation products experts or use the quote form to find out more.
View Our Online Insulation Products Catalog
Call us at (920) 564-3888, or
Visit our showroom at:
1135 Superior Ave., Oostburg, WI 53070
State and local building codes generally contain minimum insulation specifications, however your energy-efficient project is likely to surpass those mandates. To boost energy performance, you should also consider the relationship between the insulation as well as other building elements. This tactic is called the whole-house systems design strategy. If you wish to maximize the energy efficiency of a new house, think about ultra-efficient home design. It really is more cost-effective to provide insulation in the course of construction as compared to to retrofit it after the home is finished. To adequately insulate a new house, you'll need to know best places to insulate along with the recommended R-values for every of those areas. Utilize the U. S. Department of Energy's Zip Code Insulating material Calculator to find out where you have to insulate and the recommended R-values depending on your climate, type of cooling and heating system, etc. This calculator additionally provides cost estimations along with a rate of return. Knowing where you need to insulate and the advised R-values, review the information on the types of insulating material to help you choose what type to work with and where. Prior to deciding to insulate a new house, you also have to adequately air seal it and also consider dampness control. Go with a team of regional building experts at United Building Supply familiar with energy-efficient home building in your area.
Insulation Products Materials Sheboygan
Want to purchase insulation products replacement but don't know what to do? At United Building Supply, we're known as a company that's inclined to quality, support, and customer satisfaction. We assist our insulation products customers by supplying replacement insulation products of excellent quality at very competitive price. Ranging from typical types to the newest and most efficient models, we provide a vast selection of replacement Insulation Products types to go well with your Sheboygan house and your budget.
Replacement Insulation Products Sheboygan
Take a look around and see for yourself! Our top-of-the-line insulation products ranks us as the top insulation products business in the Sheboygan, Wisconsin area. Insulation Products Replacement. Your associates will agree that we have a superior level of skill and quality unmatched by any other Insulation Products Supplier business. ReplacementInsulation Products. Fill out your information, and we'll give you a free estimate today!
Sheboygan Insulation Products Supplier