Home
> Insulation Products Supplier Oostburg
Insulation Products Supplier Oostburg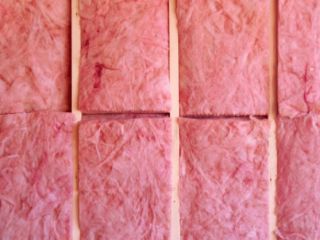 United Building Supply has been offering top-of-the-line Insulation Products within the Oostburg area for decades. Our company goal is to achieve optimum standards of product value and service in and around Oostburg, Wisconsin. Feel free to call one of our insulation products experts or use the quote form to explore our product selection.
View Our Online Insulation Products Catalog
Call us at (920) 564-3888, or
Visit our showroom at:
1135 Superior Ave., Oostburg, WI 53070
Regardless of the type of building, United Building Supply comes with an insulation answer for you. From our line of qualified fiber glass building insulation to our adaptable spray foam, foam panel and mineral wool solutions, we're your comprehensive insulation partner. You might have complete confidence in our entire impressive product line, because it will give you installing flexibility and offer occupant comfort for a long time. And our excellent customer service and technical guidance can help you complete the job right the first time. The correct insulation solutions for all residential and commercial jobs. Residential customers expect insulation solutions to help reduce cooling and heating bills and develop a more comfortable house environment. No matter if in new or existing development, the impressive building insulation manufacturer product line from us offers these benefits and more. As your partner in residential building, make use of the tools, methods and personalized support from your experts at United Building Supply. For any commercial project, the full building insulation product line offers excellent thermal and acoustical performance, that may help increase efficiency and cut costs on heating and cooling bills.
Insulation Products Materials Oostburg
Are you in need of insulation products replacement but unsure what to do? At United Building Supply, we're known as a company that's committed to quality, value, and satisfaction. We assist our customers by providing replacement insulation products of superior quality at very competitive price. Spanning from well known types to the most modern and unique models, we provide a vast selection of replacement Insulation Products types to fit your Oostburg home and your budget.
Replacement Insulation Products Oostburg
Take a look around and see for yourself! Our energy-star certified insulation products rank us as the most impressive insulation products company in the Oostburg, Wisconsin area. Insulation Products Replacement. Your associates will tell you that we have a superb level of experience and precision unmatched by any other Insulation Products Supplier business. ReplacementInsulation Products. Fill out your information, and we'll send you a free estimate today!
Oostburg Insulation Products Supplier