Home
> Insulation Products Supplier Cedarburg
Insulation Products Supplier Cedarburg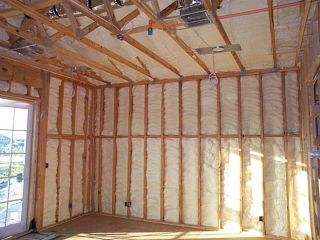 United Building Supply has been providing superior Insulation Products within the Cedarburg area for years. Our company has worked to achieve the most impressive standards of product value and service in and around Cedarburg, Wisconsin. Please call us or fill out the quote form to see our collection of insulation products.
View Our Online Insulation Products Catalog
Call us at (920) 564-3888, or
Visit our showroom at:
1135 Superior Ave., Oostburg, WI 53070
BreatheEZ Housewrap is the highest quality weather resistant barrier available on the market — with the best price. This will add straight to your bottom line! We provide a superior quality economically priced house cover product. In today's financial times, we feel that you simply don't need to overpay with regard to Housewrap. Because of the low overhead, we pass the savings onto you. BreatheEZ Housewrap – 15 move minimum per logo with regard to builders and building providers. Color personalized printed company logo House wrap. BreatheEZ Housewrap is really a woven polyethylene solution, designed with micro-perforations, moisture vapor is permitted to flee from your substructure to advertise drying in wall techniques. When Housewrap is properly installed it may eliminate the mildew and mold that normally occurs within framing components and absorbent sheathing supplies while improving the home's power efficiency. Our Sheathing Tape pertains to thin, sturdy, white polypropylene film covered by having an extreme cold temperature polymer adhesive system. This product was especially formulated to possess exceptional performance characteristics from each freezing conditions and increased temperatures together with good fast stick with regard to ease in applying.
Insulation Products Materials Cedarburg
Are you looking for insulation products replacement but don't know where to turn? At United Building Supply, we're known as a company that's devoted to quality, service, and customer satisfaction. We assist our insulation products customers by providing replacement insulation products of excellent quality at a modest price. With choices ranging from well known types to some of the newest and most efficient models, we offer a wide selection of insulation products types to complement your Cedarburg home style and your budget.
Replacement Insulation Products Cedarburg
ReplacementInsulation Products! Our Replacement insulation products as the most impressive insulation products replacement business in the Cedarburg, Wisconsin area. Insulation Products Replacement. Your associates will say that we have a high level of professionalism and quality unmatched by any other Insulation Products Supplier business. ReplacementInsulation Products. Simply give us your information, and we'll give you your free estimate today!
Cedarburg Insulation Products Supplier