Home
> Doors Supplier Sheboygan
Doors Supplier Sheboygan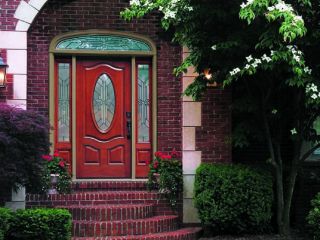 United Building Supply has been supplying grade a Doors in and around the Sheboygan area for years. Our company goal is to achieve the most impressive standards of product quality and service in and around Sheboygan, Wisconsin. Feel free to talk to us or fill out the quote form to find out more.
View Our Online Doors Catalog
Call us at (920) 564-3888, or
Visit our showroom at:
1135 Superior Ave., Oostburg, WI 53070
Bring up to date or repair your existing exterior doors with our choice of external door frames and accessories as well as door hardware. We additionally offer weather stripping, encapsulated door shades and door glass that can make your door look like brand new. Pet doors are offered in a number of options so that you can give a pet the independence to come and go as necessary. Storm and safety doors give your home additional protection from the elements, along with an extra layer of defense from home intruders. Screen doors are very effective for hotter weeks when you can keep your exterior door open to enable the breeze from outside refresh your house. If you want a door for the cellar, we provide a range of basement as well as cellar doors to guarantee a secure and safe access and exit to and out of your downstairs room. Mobile home entrance doors are also offered to help you install a new door in your recreational camper, RV as well as trailer home. We provide both regular and insulated doors having viewing lites so that you can choose one which would work best for your requirements.
Doors Materials Sheboygan
Are you looking for brand new doors but confused about where to turn? At United Building Supply, we're recognized as a business that's committed to quality, support, and customer satisfaction. We help out our clients by supplying replacement doors of superior quality at very competitive price. Ranging from typical types to the newest and most efficient models, we offer a wide selection of doors types to complement your Sheboygan surroundings and your budget.
Replacement Doors Sheboygan
Take a look around and see for yourself! We're known as the top doors company in the Sheboygan, Wisconsin area. Doors Replacement. Your neighbors will say that we have a highest level of skill and Doors quality unmatched by any other Doors Supplier business. ReplacementDoors. Let us know you're interested, and we'll provide you with your free estimate today!
Sheboygan Doors Supplier