Home
> Doors Supplier Oostburg
Doors Supplier Oostburg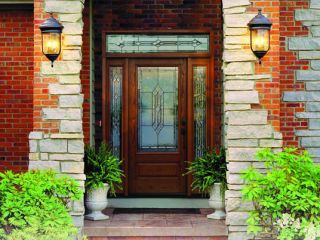 United Building Supply has been providing top-of-the-line Doors to the Oostburg area since 1963. Our company has worked to achieve the most impressive standards of product value and service in Oostburg, Wisconsin. Please talk to us or use the quote form to get a free consultation.
View Our Online Doors Catalog
Call us at (920) 564-3888, or
Visit our showroom at:
1135 Superior Ave., Oostburg, WI 53070
Beautiful entry doors are an essential part of any home's curb appeal. We provide a wide variety of low-maintenance fiberglass as well as steel entry doors, offered with or without ornamental glass. Explore the choices for metal and fiberglass entrance doors as well. Discover a fashionable and long lasting door for your project as well as a selection of accessories at United Building Supply. Fiberglass doors are a well-liked option for external doors as they offer toughness, longevity and easy maintenance due to the fact that they will not fracture, decay, corrode or warp. One of the primary features of fiberglass doors is the energy performance provided by the polyurethane foam center. The center is CFC as well as HCFC free, which gives the best insulating value. Fiberglass doors are offered textured as well as smooth. Prefinished fiberglass doors are available in a number of finishes so that you can choose from for a genuinely customized look.
Doors Materials Oostburg
Want to purchase brand new doors but have no idea where to turn? At United Building Supply, we're reputed as a company that's devoted to quality, support, and customer satisfaction. We help out our doors customers by providing replacement doors of top of the line quality at a modest price. Ranging from typical types to the most modern and unique models, we provide a wide selection of doors types to match your Oostburg home style and your budget.
Replacement Doors Oostburg
Take a look around! We're reputed as the top doors business in the Oostburg, Wisconsin area. Doors Replacement. Your neighbors will agree that we have a highest level of professionalism and precision unmatched by any other Doors Supplier business. ReplacementDoors. Simply let us know you're interested, and we'll prepare a free estimate today!
Oostburg Doors Supplier