Home
> Decking Supplier Port Washington
Decking Supplier Port Washington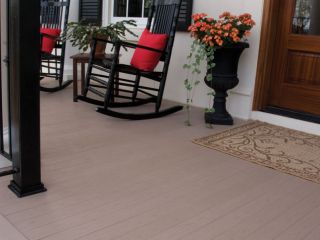 United Building Supply has been providing premium Decking within the Port Washington area since 1963. Our company works hard to achieve the most impressive standards of product reputation and service in the city of Port Washington, Wisconsin. Feel free to contact one of our decking experts or fill out your contact information in the quote form to find out more.
View Our Online Decking Catalog
Call us at (920) 564-3888, or
Visit our showroom at:
1135 Superior Ave., Oostburg, WI 53070
The actual Arbor Collection resembles the real warm, vibrant tones associated with exotic wood. Get the actual much desired look associated with tropical hardwoods, but with the the begining and stain resistance you have come to expect with this decks. Delivering exactly what decking signifies, deck boards happen to be designed to withstand the day-to-day stuff that take place on a outdoor patio. Even spilled vino, fresh fruit punch, and hamburger oil are no match with regard to stain resistance. And, because decks are scratch proof, you won't have to be worried about marks from patio furnishings or pets. You can rest certain your deck will still look great for a long time. Several colors, stain proof, scratch resistant, split proof, mold and mildew proof, durable and long enduring, impervious to moisture as well as insects, warranty. The Terra Selection provides relaxing, earth tones alive with two rich colours that complement any real estate exterior. The enhanced grain texture satisfies the attention and sets them aside from other decking choices. The Harvest Collection provides a pleasing palette of gentle shades that complement typically the most popular siding colors. Many of these tried and tested decking colors helped set up the unquestioned reputation with regard to superior innovation and quailty.
Decking Materials Port Washington
Are you looking for decking replacement but have no idea where to turn? At United Building Supply, we're recognized as a business that's resolved to quality, service, and customer satisfaction. We help our decking customers by supplying replacement decking of top of the line quality at good price. Ranging from classical types to the most innovative and high performance models, we provide a wide selection of decking types to perfectly fit your Port Washington home and your budget.
Replacement Decking Port Washington
Just take a look around! Our energy-star certified decking rank us as the most impressive decking installer business in the Port Washington, Wisconsin area. Decking Replacement. Your friends will tell you that we have a highest level of proficiency and Decking quality unmatched by any other Decking Supplier business. ReplacementDecking. Give us your information, and we'll provide your free estimate today!
Port Washington Decking Supplier