After working with his dad in home construction for 20 years, Dave Zelm decided to strike out on his own. That was 20 years ago, and his business, Prestige Builders, has become one of the most reputable contractors in the Sheboygan area.
For their commitment to quality and outstanding work, Prestige Builders is our Builder of the Month for August.

"I'm a custom homebuilder, not a tract builder," Dave said. "I usually never build the same house more than once. There are some model homes we have, but we always change them."
Of course, custom homes are not the only thing Prestige does. They're also a go-to company for remodels or additions.
Dave said what sets him apart from other builders, aside from the fact that he keeps a lean staff and still does a lot of the work himself, is design services.
"I offer design service whether it's for an addition, remodel or new home," he said. "That to me is key. The reason I offer it is I keep them within the budget they're looking for. A lot of times, people might go to a lumberyard and have them draw it up, but they don't understand the cost. If you want to build a $250,000 house, you don't want to have a $400,000 drawing."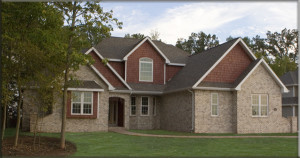 One of Dave's enterprises is Prestige Estates on Oriole Lane in Howards Grove, a 28-acre subdivision that still has 10 lots available. One of the things he does for prospective clients is give them a long list of former clients for them to call for a reference.
"I give a list of people I've built with in the last year or two, you can call who you want," he said. "Some builders will only give three or four names out of 50. Also, by having my own subdivision exclusive to me for close to 15 years now, I built every house in there. Some have been sold and re-sold. Residents always refer back to me and are very happy with how I keep the integrity of the subdivision as well."
His portfolio also includes some large homes in Kohler, condos as well as a Florida home for someone in the Kohler family.
"Every job's unique," Dave said. "We have traveled. I have a place in northern Wisconsin, so I do work up there. We're open to unique jobs and clients if the right time and opportunity comes along."
Dave has been doing business with United Building Supply since he opened his doors. Over the years, he has added to the number of items he buys from UBS for his clients: Lindsay windows, siding, insulation, gutters, shingles, soffit and fascia.
"I don't know if there's anything I don't get from them that they do offer, to tell you the truth," Dave said. "They stock a lot of inventory. That's nice, particularly with siding, I don't have to wait for it. If I need some extra pieces or whatever they're right there.The service is outstanding. They're competitive with the lumberyards."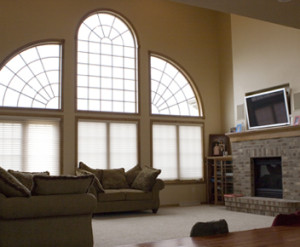 A good relationship with United Building Supply has been good for Dave as he builds spec homes in Prestige Estates and handles client projects.
"One thing I won't ever cut clients short on is quality," he said. "I'm a reality kind of guy in a sense. I tell people, 'I'm not a car salesman, I need to know how much you want to spend but I'm not going to spend it for you.'"