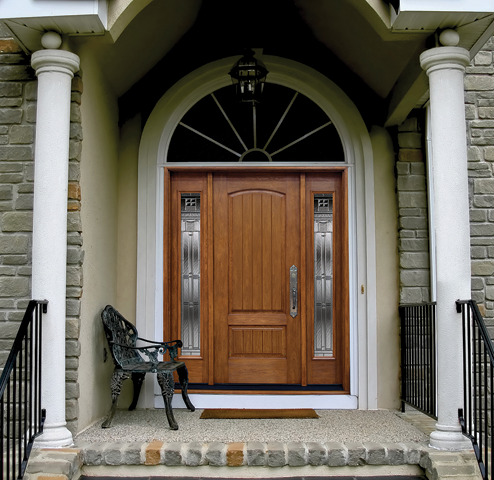 Beautiful Entry Doors
The front door to your home is the first thing visitors spot on their way in, and the last thing they see on their way out. When you invest in the home you wish to spend your life in and raise your family in, you want to make it the best it can be. A quality door or set of doors can do just that. Your front door, in particular, can tie your home together, and complement the color palate of your home. But your front door does more than just provide an eye-catching centerpiece, it serves a practical function as the entryway by preventing air infiltration while also securing your home.
Waudena Doors
Waudena exterior doors are built for lasting value and performance using quality components and workmanship. They are known for top-notch wood exterior doors, patio doors, and textured fiberglass exterior doors. Create your own masterpiece with one of their many architectural styles including Eclectic, Old World, Craftsman, Contemporary/Modern, and Classic/Traditional. Match the door to the décor of your home, with factory finished stain and paint colors and custom colors.
These doors come equipped with ball-bearing hinges, with eight hinge color options to select from. They even offer an option for aluminum jamb cladding, which protects the wood from rotting and ensures your door will be looking new for years to come.
Home Renovation in Oostburg, Wisconsin
Whether you seek to upgrade the current door of your home, or you are looking for quality doors for a home that is presently under construction, Waudena Doors is a supreme choice. Find their doors and others on the website of the home experts: United Building Supply Inc.. We can help you get excellent doors at great prices. Visit us for all of your exterior additions, including siding, decking, windows, and more!