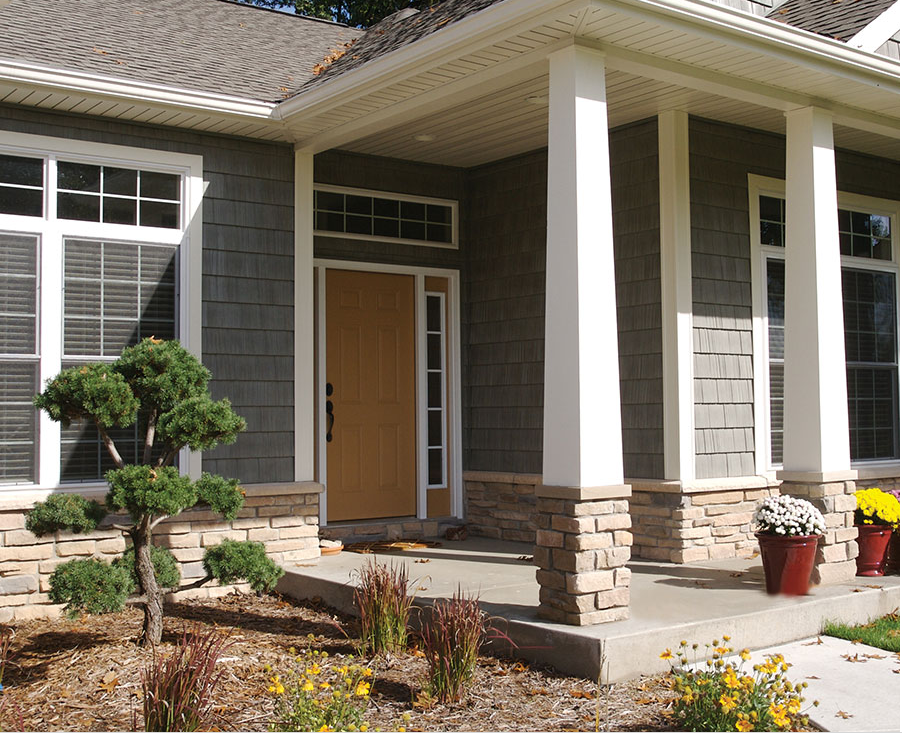 Vinyl Siding Repair Oostburg, WI
It is surprising, at times, to discover how a minor change can completely change your perspective. In our day-to-day lives we see this in our changes in appearance – a woman cutting her hair short, updating her wardrobe, or even re-arranging the furniture in your house. These slight changes can seem trivial at first, but in the grand scheme of things can make a pronounced difference in the way someone or something is perceived. The same is true of one's home exterior. Improvements, both for practical reasons and aesthetics, give new dimensions to the home – sometimes literally. One perfect example of this is vinyl siding repair and installation.
Foundry Siding
Vinyl siding has become the most popular siding material in the country, and is quickly gaining momentum around the world, too. It is available in many colors, and because the pigmentation is baked through instead of being applied to the surface, it won't be showing any scratches. Vinyl is also easy to maintain, much more so than other building materials such as cedar. While cedar may be treasured for its unrivaled curb appeal, it also needs thorough upkeep. Foundry Specialty Siding delivers a comprehensive, genuine selection of cedar profiles that combine outstanding curb appeal with truly maintenance-free living. The best parts of their vinyl cedar siding is how closely it resembles cedar shake and shingle style, while also being tougher than wood and fire-resistant! You can kiss the typical wood challenges goodbye: no more rotting, warping, buckling, or cracking.
Installing Vinyl Siding Oostburg WI
If you would like to upgrade your home exterior, come to the housing experts of United Building Supply Inc.to get all of your vinyl siding needs. We also provide fantastic trim, new construction, and replacement windows too. Visit our website today to learn more!