Whether you want to improve your home's value before you sell in 2015, or you want to fix up your home so it's more energy efficient, or even if you just love DIY projects, there's no better time to plan your home improvement projects than a brand new year. We've come up with some tips to help you complete some of the most common home improvement new year's resolutions:
Go Green & Lower Your Energy Bill
The best place to start going green isn't necessarily with a hybrid car or solar panels. In fact, the easiest way to start is by cutting down on everyday energy usage in your home. Some easy steps to take include turning the lights off when you leave a room, turning your A/C down during the winter at night and when you're gone, and only running full loads of laundry and dishes. Bigger projects include installing new, energy efficient windows, adding additional insulation to your home and sealing any cracks and air leaks.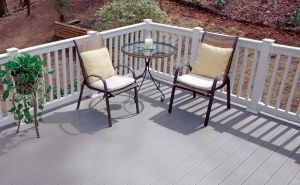 DIY Family Projects
Improving your home doesn't have to be a chore. Some projects can be completed by the whole family, so you can spend time with those you love while improving the home you live in. You can help the environment and enhance your yard by planting trees, or you could replace your old house siding and let the kids paint the new siding.
Add a Deck
Decks can increase your home's value, your home's aesthetic appeal and they give you more space and a practical place to host guests. Decks are perfect for home BBQs or relaxing, romantic nights under the stars. New, quality decks require little maintenance and can last throughout all types of weather conditions for many years.
When you need affordable, quality building materials like insulation or decking products, look no further than United Building Supply, Inc. We provide top quality building materials and world class customer service so you can feel confident that you're getting the materials and support you need to make your next project a true success.